Kish & Co !

2012 Doll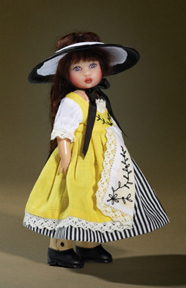 7.5" LITTLE BELLE RILEY*
Limited to 300 pcs worldwide.

Sold out Now.
Accepting Pre-Orders for new
Helen Kish 2012 Dolls!
12" OLIVIA - PRIMAVERA

Comes in either blonde or green hair.
Each sold separately.
No more than 200 pcs will be made.

In stock now!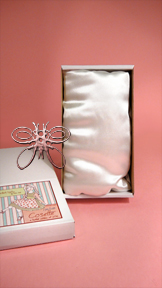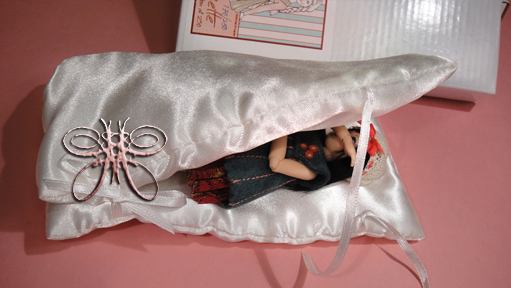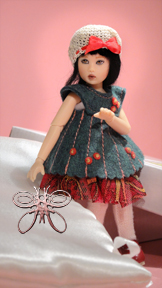 'Cosette'
IN STOCK NOW
'Cosette' is a 5.5" Vest Pocket BJD, the second in the line following 'Lisbet'.
She has 15 points of articulation, brown eyes and a long black mohair wig with bangs.
She wears an under dress with a sleeveless white cotton bodice and full, printed red tulle skirt.
Over that is a soft green (the color of blue spruce) wool felt sleeveless dress, embroidered with
vertical lines of coral and embellished with tiny red and coral felt 'flowers'.
She wears off-white knit tights and red Mary Jane shoes.
Topping the outfit off is a jaunty ecru cotton beret with red ribbon trim.
Edition of 250 (hand painted by the artist)
ORDER now.


IN STOCK NOW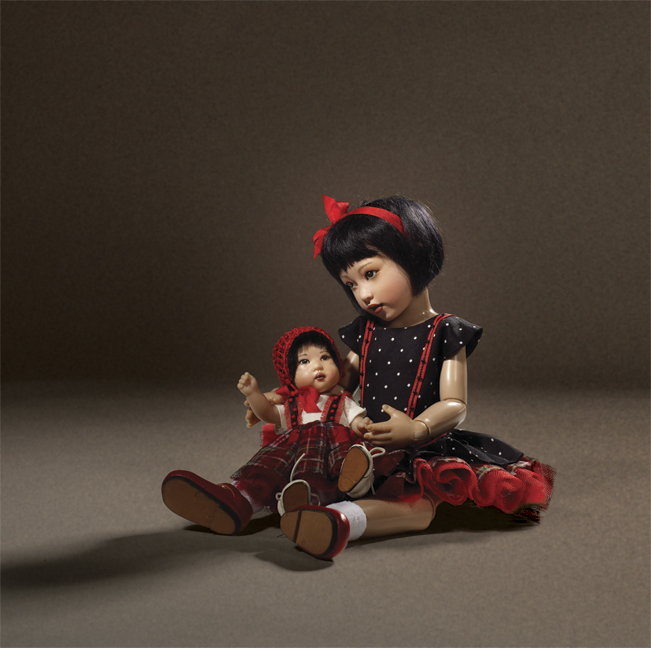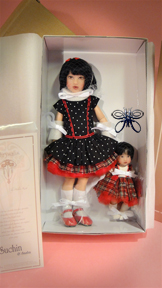 'Suchin' (soo-shin) a Thai name that means 'beautiful thought'

The newest addition to the Chrysalis line is this 12" ball jointed doll with Asian features.
'Suchin' has an alert, intelligent expression that becomes
softens to sweetness as she looks lovingly at her baby doll, 'Sasha'.
'Suchin' has brown eyes and a short black mohair wig tied up in a red silk ribbon.
She wears a simple black and white polka dot, drop waist frock with an exuberant,
fully gathered skirt with layers of red plaid and red tulle underneath.
The bodice is embellished with a suspenders-like overlay of 1/8" red grosgrain ribbon with a
black stripe down the middle that is beaded with tiny black beads.
Her white socks are short and her leather Mary Jane shoes are bright red.

Edition of 300


'Sasha'

'Sasha' is a new sculpt with Asian features and brown eyes on our 6" vinyl baby body.
She is happy to be in the arms of her 'Mommy' 'Suchin' (they come as a set).
'Sasha' wears a dress that is complimentary to 'Suchin's.
It has a white, cap sleeved bodice trimmed with faux suspenders of
red fringed black ribbon (dotted with red beads).
Red plaid illusion and red tulle make up the full, layered skirt and
she wears short white socks and white leather baby shoes.
Capping her short black mohair wig is a red, cotton crocheted bonnet.

Edition of 300

Order now.

2011 Dolls are shown below

14" HEART SONG - IN STOCK.

14" SOPHISTICATED LARK IN STOCK.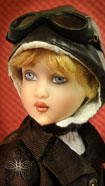 14" HIGH FLYING RAVEN

14" HALF-PIPE PHOENIX IN STOCK.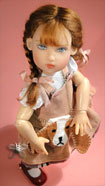 12" BETHANY LOVES BEAGLES
Completely sold out!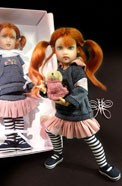 12" POCKET PUPPY & PRINCESS BETHANY IN STOCK.

12" OLIVIA & 6 " EFFIE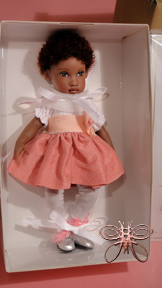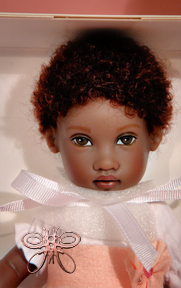 8" ALISHA is sold out.



2010 Dolls
Please click here
WARNING: ALL RIGHTS RESERVED. THIS WEB SITE, PAGES OR PART THEREOF MAY NOT BE REPRODUCED IN ANY FORM WITHOUT PERMISSION IN WRITING FROM 'Magma Heritage' .
Copyright Magma Heritage 1999-2015.