Franklin Mint dolls
The Franklin Mint doll collection may be best known for producing dolls inspired by famous people.
Some popular inspirations for Franklin Mint dolls include
Princess Diana, Kate Middleton, Marilyn Monroe, Michelle Obama and Jackie Kennedy.
Even the famed heroine from the renowned Gone With the Wind movie, Scarlett O'Hara, has been
beautifully recreated by the designers at the Franklin Mint.
The long standing tradition of the Franklin Mint is well known among collector's circles.
Over time, dolls may gain in value, depending upon the theme and the edition size of that doll.
The Franklin Mint gives doll collectors with a limited budget the chance to own a finely crafted work of doll art.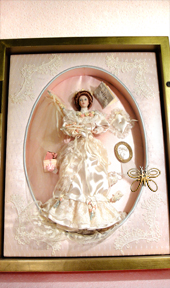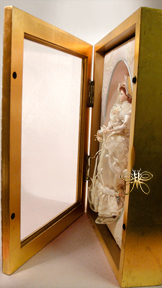 Elaine Gibson Girl Wedding Remembrance Porcelain doll
This beautiful Gibson Girl was issued by the Franklin Mint many years ago.

The doll for purchase has never been removed from box. The doll pictured is our very own display piece.


The porcelain doll measures 11 inches tall and is made of porcelain.

This truly is an heirloom doll.


The box is made of wood with glass cover.

Here are the dimensions and weight:

The weight after packing for one piece is 3.5Kg (7.7 pounds)

Dimension : (39x49x12) cm or (15.35 X 19.29 X 4.72 )inches.

Perfect for wedding gift giving or anniversary gift.



Princess Diana Red Bow Ensemble

Scarlett O'Hara™ Tara Ensemble - in stock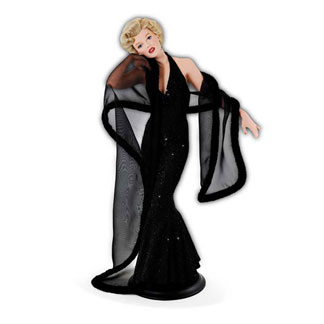 Marilyn Monroe™ Porcelain Portrait Doll - Eternally Marilyn™



Marilyn Monroe™ Fashion Doll Wardrobe Trunk - In stock now.

WARNING: ©TFM, LLC 2011. All rights reserved
THIS WEB SITE, PAGES OR PART THEREOF MAY NOT BE REPRODUCED IN ANY FORM WITHOUT PERMISSION IN WRITING FROM 'Magma Heritage' .
Copyright Magma Heritage 1999-2019