Click on photos to expand.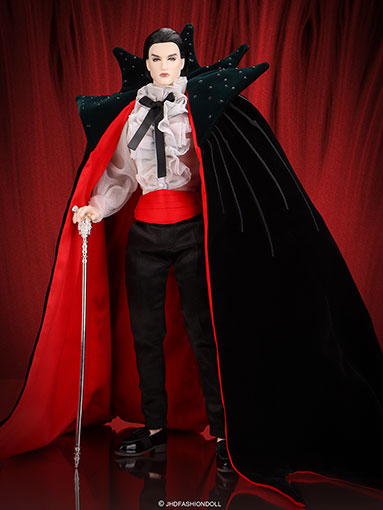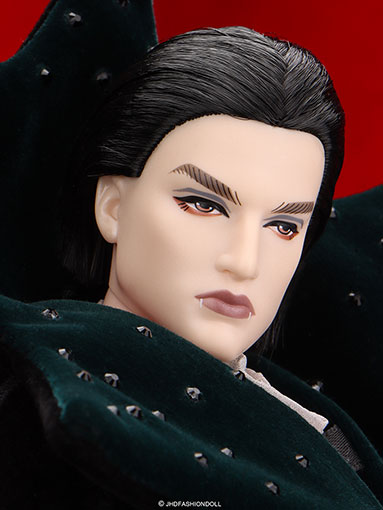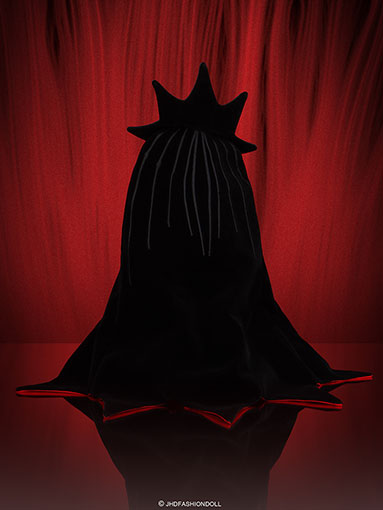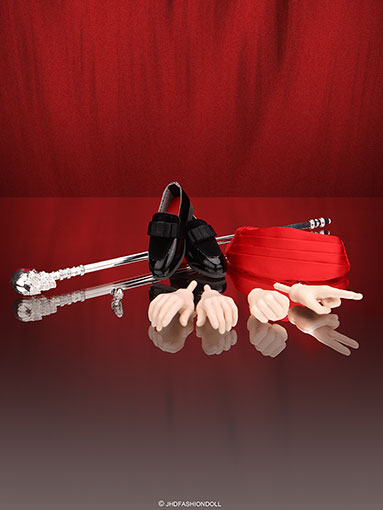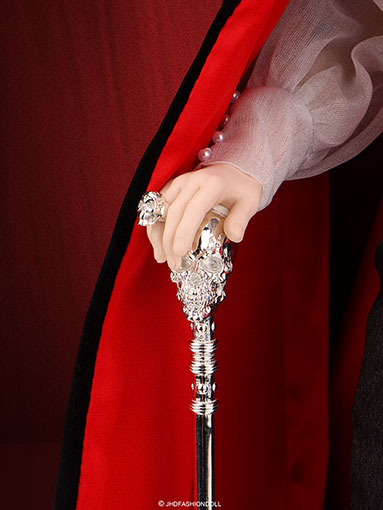 MOMENT OF FANTASY : DRACULA
HEAD SCULPT: ADONIS
HAIR COLOR: BLACK
BODY TYPE: MUSCLE MAN 2.0
SKIN TONE:WHITE
LIMITED EDITION: TBD
SALES CHANNELS: GLOBAL DEALERS
ESTIMATED ARRIVAL : SPRING 2024
Dracula emerges from a coffin floating
in the sea on Whitby Beach. After a
hundred years of waiting, he is finally
back to London, where he will meet his
destined bride, Mina.
Dracula looks majestic in a black velvet
cloak with a red lining, the bat-like
cloak spreads around like great wings,
featuring an enormous collar dotted
with luxurious black diamonds,
shimmering stripe embroidery with
varying lengths extends from the
neckline, resembling the bat wing
skeleton and adding a sense of
unspeakable horror.
Wearing a pair of tailored trousers
underneath, matching a sheer colonial
shirt with striking ruffles and pearl
buttons, the perfectly fitted scarlet
cummerbund emphasizes his muscular
body in a subtle way.
His thick black hair meticulously
combed straight back, orange deep-set
eyes contrasting with ice-cold skin and
fangs, accessorized with a silver skull
ring and a shiny scepter, this dashing,
beguiling immortal could make
everybody tremble at the sound of his
name.